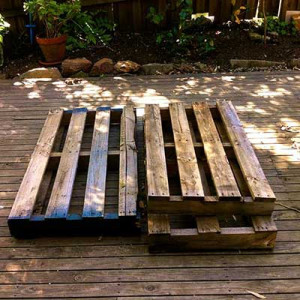 I had seen some great images of garden potting tables made from old pallets on various web sites, so when I found these pallets sitting at the side of the road around the corner from my house, during the last council clean up, I grabbed (literally!) the opportunity to try this reuse project.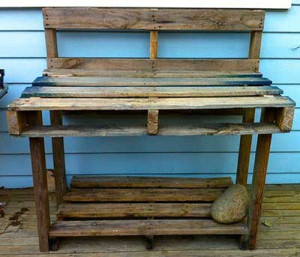 I'm not very experienced with carpentry, but, with the help of Mr Rambles, some extra found wood which we used for the legs and a few screws, the pallets soon resembled something like a potting table. It was a little wobbly and wonky, but that gave it character!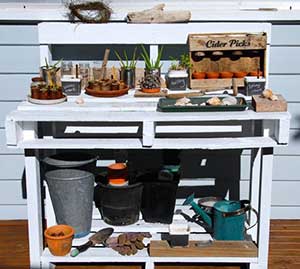 I have now painted it white to blend in with the 'beachy' style of my kitchen garden. I might need to fill in some of the gaps with wood in the near future, as things do tend to fall through! As well as using it for 'potting', it seems to be collecting some of my beachcombing finds and the north facing site makes it a great place for growing seedlings in the winter. I have tried planting seeds in old (reused!) loo rolls for the first time, so far the spinach seems to be happy in them.